Join the conference community on Meetee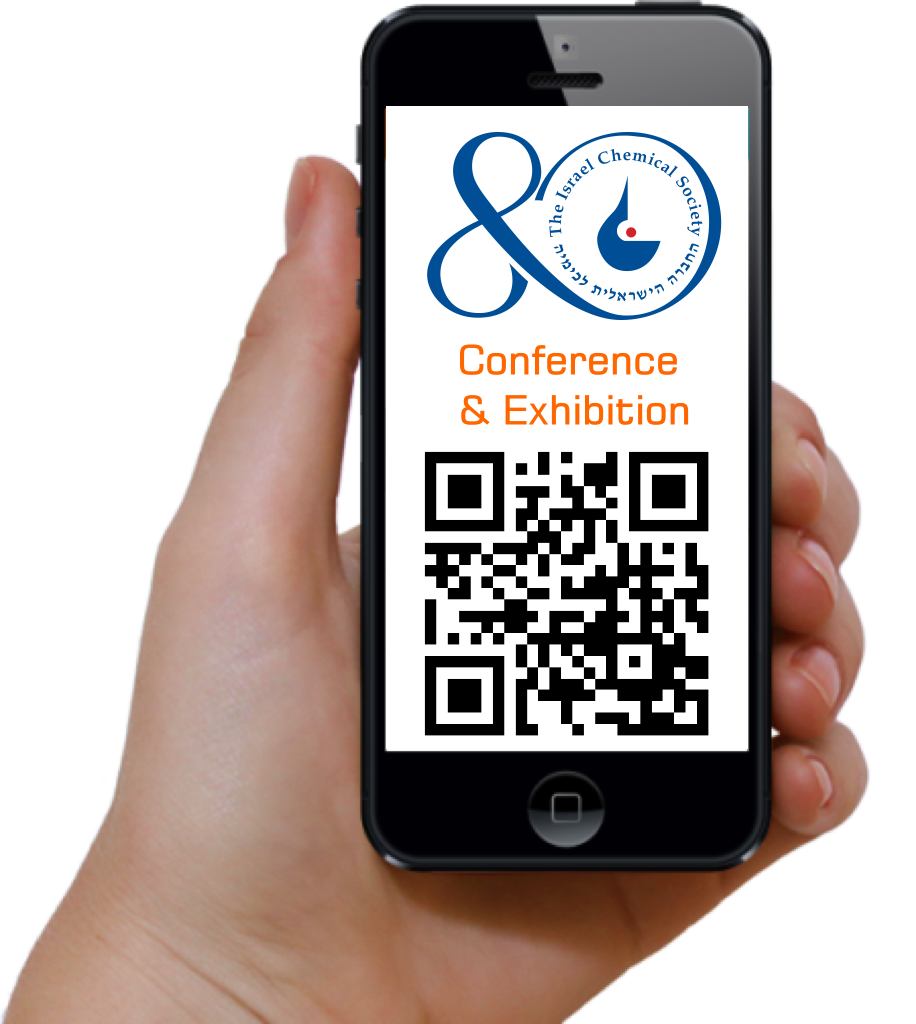 Welcome to Meetee!
Meetee allows you instant interaction with any other participant before, during, and after the event.
Want to comment on a lecture?
Have a question for a colleague?
Missed an important discussion?

Instant interaction and live feed in a click.
1. Go to your mobile
2. Login into http://www.meet.ee/ics80
3. Hang out with everyone online

70 Speakers
1000 Participants
ONE place
With Meetee this conference will be more relevant, more engaging, more personalized than ever before.
See you there!
---
Dear Colleagues and Friends,
On behalf of the Organizing and Scientific Committees, we are pleased to invite you to participate in the 80th Annual Meeting of the Israel Chemical Society, which will take place at the David Intercontinental Hotel in Tel Aviv on February 17-18, 2015.
This two-day symposium and exhibition, which is organized by the Technion – Israel Institute of Technology, will cover all fields of chemistry, including basic and applied sciences. The event will offer outstanding opportunities for scientists, students, R&D researchers and engineers, teachers, government scientists and entrepreneurs, to interact, exchange ideas, share new results, create new collaborative projects, and discover new employment opportunities.



Continuing the ICS tradition of hosting scientific delegations from worldwide top universities, we are happy to host an outstanding team from Stanford University who will present plenary and keynote lectures.